Justin James Watt (J.J Watt) is an American football player who currently plays as a defensive end for the Arizona Cardinals of the National Football League (NFL). He was drafted by the Texans with the 11th pick in the first round of the 2011 NFL Draft.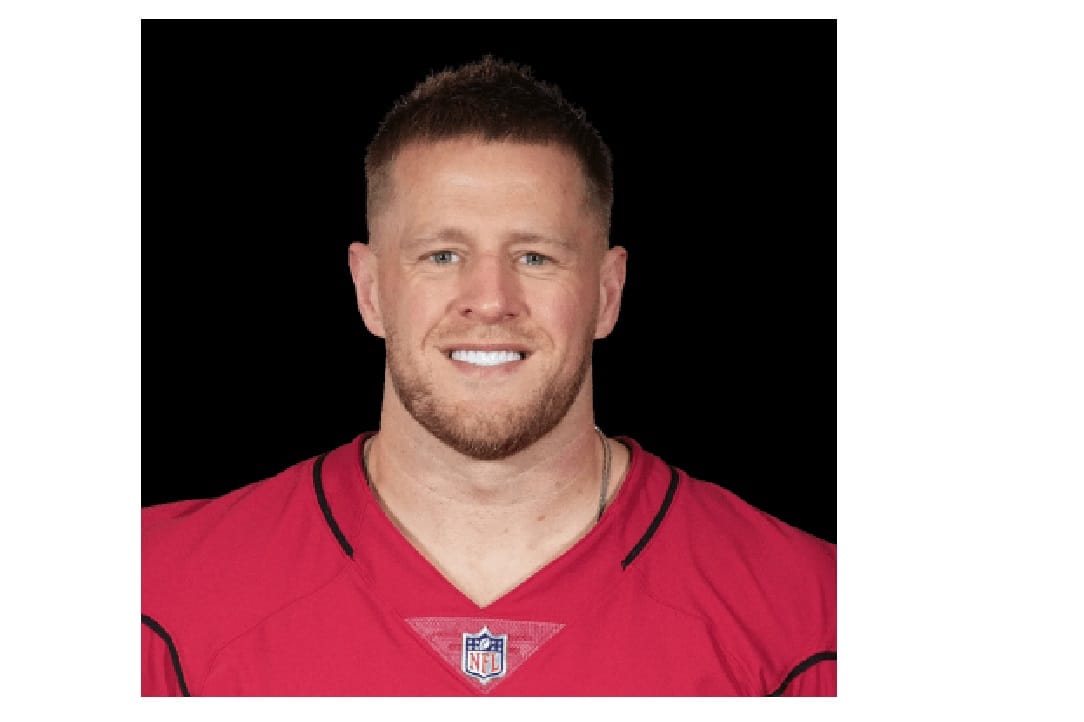 Justin James Watt Biography and Family Members
Watt has been one of the most dominant defensive players in the NFL, being named to the Pro Bowl in each of his first five seasons and being named a first-team All-Pro in three of those seasons.
He has also been named the NFL Defensive Player of the Year three times and has won the NFL sack leader award twice.
In addition to his on-field accomplishments, Watt is known for his charitable work and has been recognized for his efforts to raise money for various causes, including relief efforts for those affected by Hurricane Harvey in 2017.
Justin James Watt

(J.J Watt)

Biography and Family Members
Today we will know about Justin James Watt Short biography – His Personal Information, about his family members, love life , career and many more…..
Justin James Watt (J.J. Watt) Parents :
Justin James Watt (J.J. Watt) Father's name is John Watt Who Works as Firefighter in Pewaukee Fire Department and his mother's name is Connie Watt who isvice president of a building inspection company and runs J.J. Watt Foundation. They have three Children
Justin James Watt (J.J. Watt) (Born – March 22, 1989)

Derek John Watt

(Born –

November 7, 1992)

Trent Jordan Watt (Born –

October 11, 1994

)
Justin James Watt Parents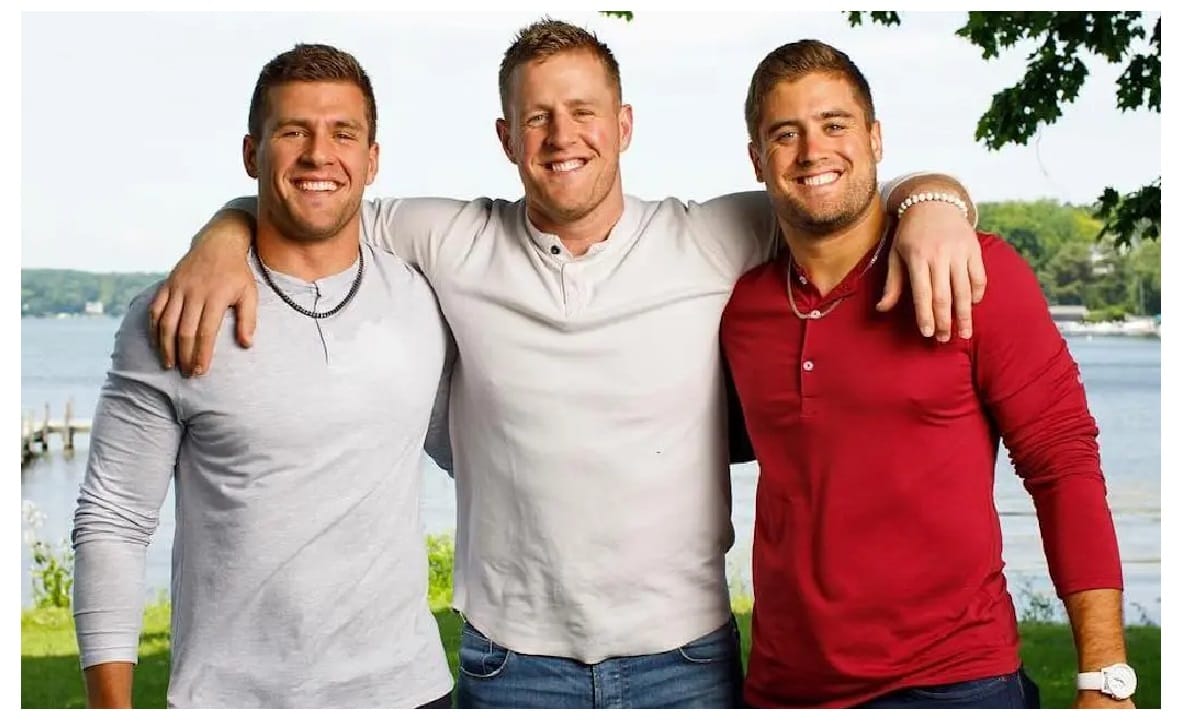 Justin James Watt siblings – TJ (left) , JJ (center), Derek(right)
Justin James Watt (J.J. Watt) Wife:
Justin James Watt (J.J. Watt) is Married. His Beautiful Wife name is Kealia Watt . Kealia is American soccer player and dating each other since 2016. Later they engaged in 2019 and married on 15 Feb 2020 in Bahamas . The couple have a son ,whose name is Koa James Watt born on Oct 2022.
jj watt wife Kealia Watt
Trivia
Watt Also played ice hockey from age four until he was 13 years old.

While an undergraduate at the University of Wisconsin-Madison, Watt delivered pizzas for a Pewaukee Pizza Hut.

On May 29, 2018, he received the honorary degree of Doctor of Humanities in Medicine from Baylor College of Medicine.

he Announced on 27 dec 2022 that , He will be Ritred From Football after 2022 Season.
---
Disclaimer: The above information is collected from internet for general informational purposes only. All information on the Site is provided in good faith, however we make no representation or warranty of any kind, express or implied, regarding the accuracy, adequacy, validity, reliability, availability or completeness of any information on the Site.
---
Tags :
Justin James Watt Full Name, Justin James Watt Nickname , Justin James Watt Gender , Justin James Watt Zodiac Sign, Justin James Watt Profession, Justin James Watt Position, Justin James Watt National Team , Justin James Watt Current Team , Justin James Watt Languages Known, Justin James Watt Date of Birth, Justin James Watt Age (as in 2022) , Justin James Watt Birth Place , Justin James Watt Nationality , Justin James Watt Citizenship, Justin James Watt Height , Justin James Watt Religion, Justin James Watt Grand Father, Justin James Watt Father's Name, Justin James Watt Mother's Name , Justin James Watt Siblings, Justin James Watt Education , Justin James Watt girlfriend , Justin James Watt affairs, Justin James Watt Marital Status, Justin James Watt Spouse, Justin James Watt Children, Justin James Watt Other Hobbies , Justin James Watt Daughter's name, Justin James Watt sons's name, Justin James Watt parents's name, Justin James Watt sister's name, Justin James Watt brother's name, Justin James Watt wife's name, Justin James Watt Boyfriend's name, Justin James Watt girlfriend's name, Justin James Watt children's name, Justin James Watt debut match, Justin James Watt caste , Justin James Watt Religion ,