Pelé, the Brazilian soccer legend who won three World Cups and became the sport's first global icon, has died on December 29, 2022 at the age of 82. In this article, we will see about Pele's life, although it is very difficult to sum up his achievements in short words, yet today we will see a short biography of his life.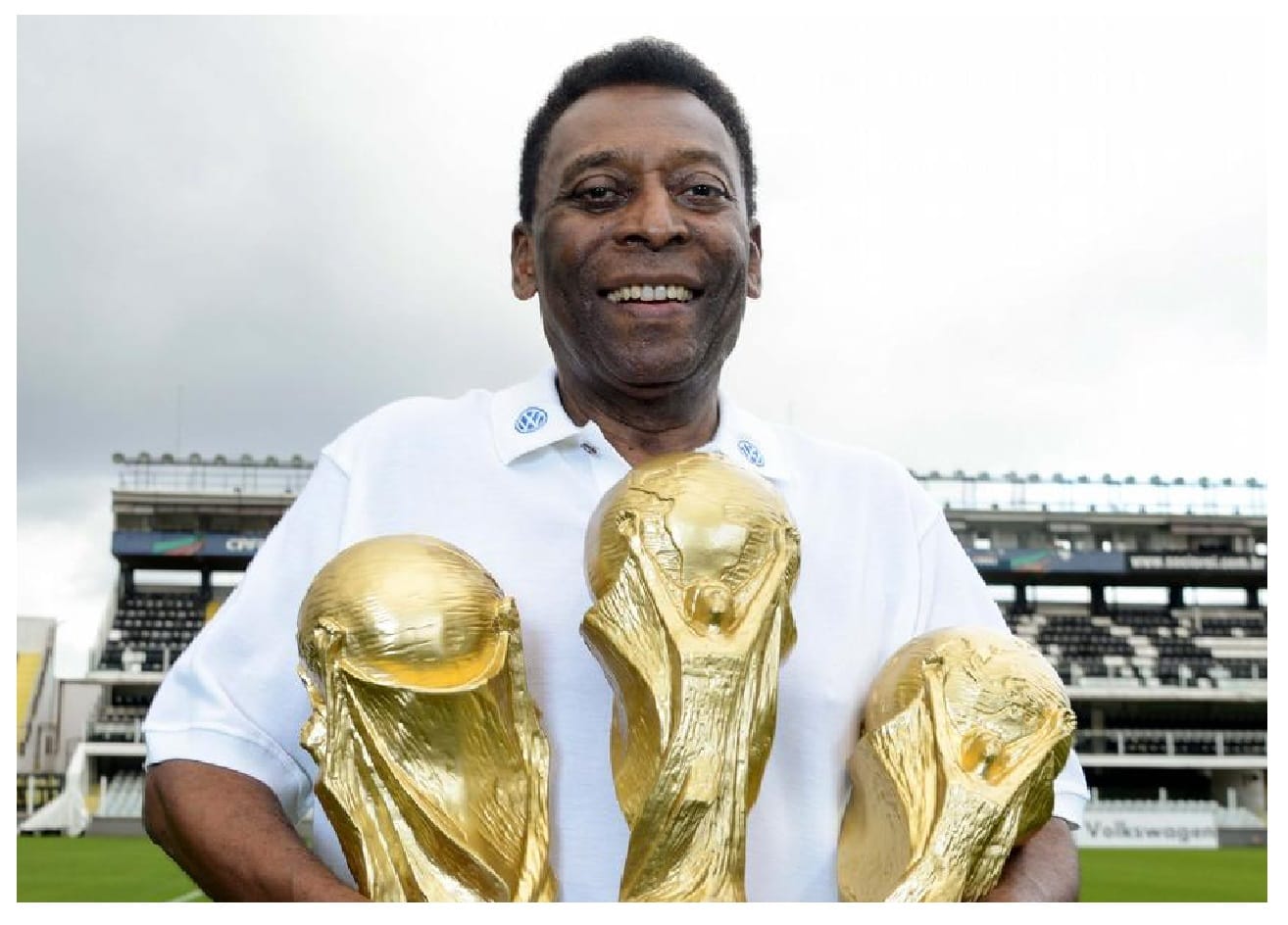 Pele Biography and Family Members
Today we will see a short biography of Pele, after all, who is Pele, what is he famous for, who are Pele parents, how many siblings are there, we will also know about his family members as well as about his love life. Let's see who is Pele's girlfriend, is Pele married or not, if yes, who is Pele's wife, how many kids he has, career and many more……let's see the important facts of his whole life from birth to present, so stay with us.
Pele

Personal Information :
Brazilian soccer (Football) Player Pele, birth name Edson Arantes do Nascimento was born on October 23, 1940 in Três Corações, State of Minas Gerais, Brazil , grew up in poverty in Bauru in the state of São Paulo. and died on December 29, 2022, in Albert Einstein Israelite Hospital, São Paulo, State of São Paulo, Brazil at 82 Years age.
When the Pele was born, his parents named him Edison after the very famous scientist Thomas Edison of America, later he dropped the " i "from Edison and changed the name to Edson.
He was originally nicknamed "Dico" by his family.
How did he get his Name Pele
When Pele was studying in school, his favorite football player was "Bile", the goalkeeper of the Vasco da Gama club in Rio de Janeiro, Brazil, but he could not pronounce Bile and used to say pele instead of Bile since then He Nicknamed as Pele.
Pele

Parents :
Pele's father was João Ramos do Nascimento, nicknamed Dondinho, who was a Brazilian footballer and played as a centre forward . While his Mother's name was Celeste Arantes. His Father Dondinho was , mentor and trainer of the Brazilian footballer Pelé.
Pele mother Dona Celeste and sister Maria Lúcia
Pele

Siblings : Brother and Sister
Pele Parents had two Siblings – younger brother Jair Arantes do Nascimento Zoca and sister Maria Lucia Nascimento . He was the elder of two siblings. Pelé's younger brother Jair Arantes do Nascimento Zoca, who Was a Former Footballer played for Santos, passed away with prostate cancer on 26 march 2022 at 77 . Zoca wsa born on 22 July 1942.
Pele BROTHER Zoca Nascimento
Pele Relationship ,

Marital Status and Wife Name
Pelé married three times, and had several affairs, fathering at least seven children in all.
Pele First wife :

Rosemeri dos Reis Cholbi
Pele First wife is Rosemeri dos Reis Cholbi to whom pele married on 1966 And The couple divorced in 1982. They had two daughters and one son
Kelly Cristina (Born : 13 January 1967): She was married to Arthur

DeLuca Jennifer (Born- 1978)

Son Edson ("Edinho") (Born- 27 August 1970)
In May 2014, Edinho was jailed for 33 years for laundering money from drug trafficking.

On appeal, the sentence was reduced to 12 years and 10 months.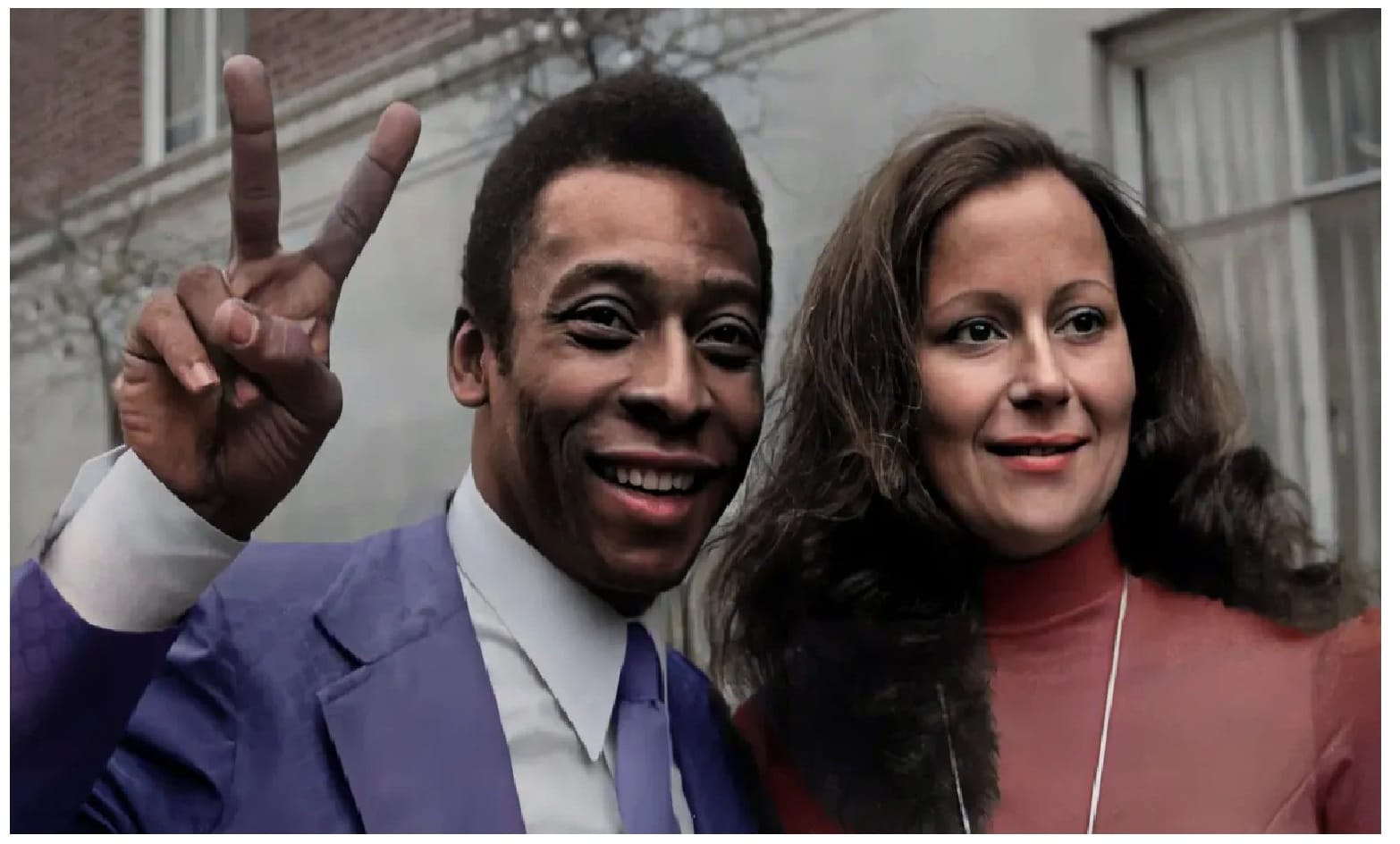 Rosemeri dos Reis Cholbi, Pele's first wife
After Divorce with Rosemeri in 1982, Pelé was in a Relationship with TV presenter Xuxa From 1981 to 1986. Xuxa was 17 when they started dating.
Pele Second wife :

Assíria Nascimento
Pele Second wife is Assíria Lemos Seixas to whom pele married on April 1994 And The couple divorced in 2008. Assíria Lemos Seixas is a psychologist and gospel singer. They had two twins born on 28 September 1996 through fertility treatments
Joshua (Son)

Celeste (Daughter)
Pele Second wife : Assíria Nascimento
Pelé had at least two more children from affairs .Their name are Sandra Machado and Flavia Kurtz .
During 1964 , Pelé had in affair with a housemaid, Anizia Machado to whom Sandra Machado was born. Sandra Machado died of cancer in 2006.
He had another Relationship with Lenita Kurtz, to whom a Daughter, Flávia Kurtz, born in 1968.
Pele Third wife :

Marcia Aoki
At the age of 73, Pelé married to 41-year-old Marcia Aoki, a Japanese-Brazilian importer of medical equipment from Penápolis, São Paulo, whom he had been dating since 2010. They first met in the mid-1980s in New York, before meeting again in 2008. They married in July 2016.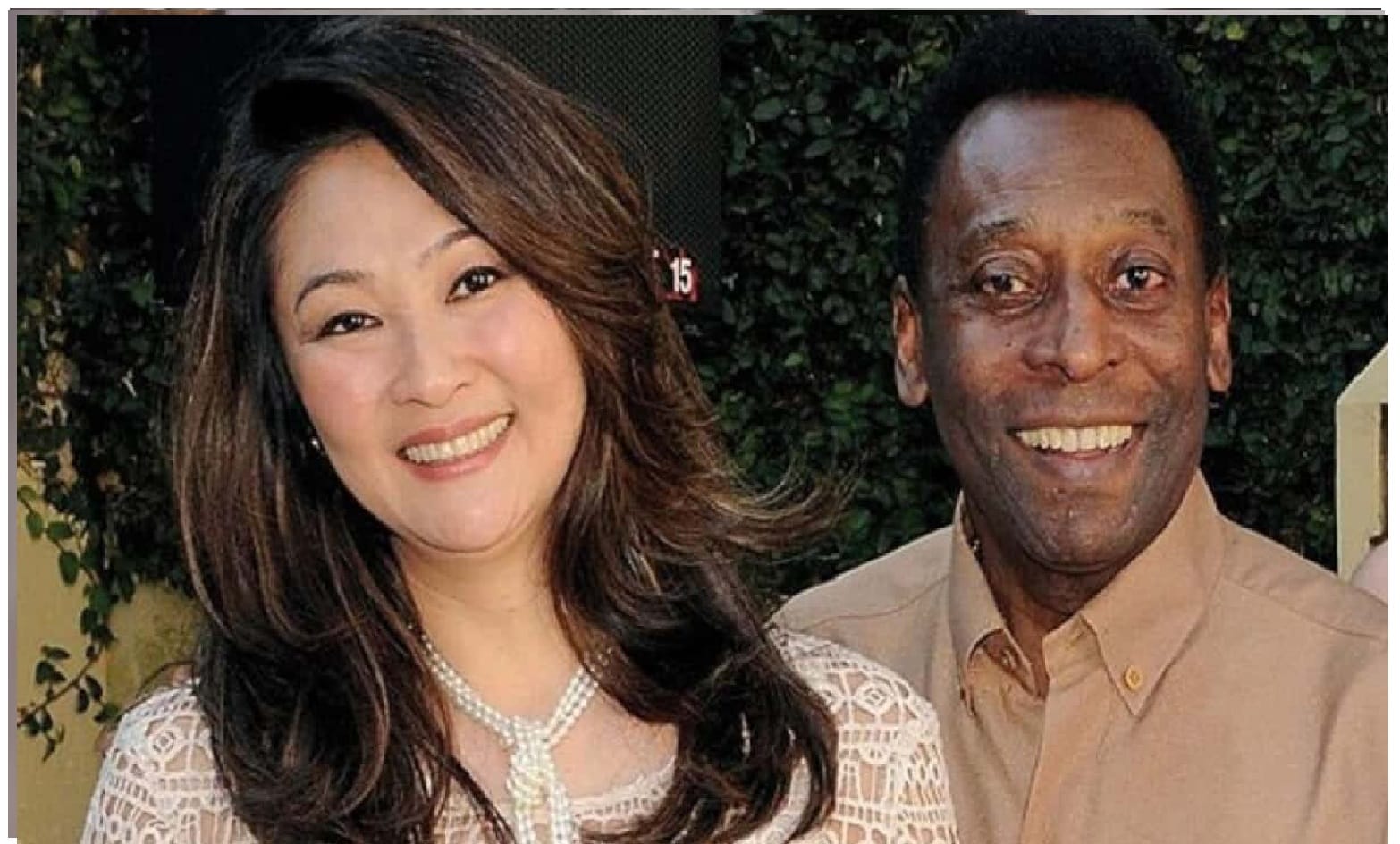 Pele Third wife : Marcia Aoki
Pele

Childrens : Son and Daughter :
Pele Childrens : Son and Daughter :
Pele

Career:
Pele

Trivia :
Pele was signed by Santos FC when he was 15 years old .
He scored four goals on his league debut in a match against FC Corinthians Santo Andre on September 7, 1956.
At 17, Pele became the youngest-ever winner of a World Cup.

Pele scored a total of 1,283 first-class goals, including 77 for Brazil.

On November 19, 1969, Pele scored his 1000th career goal. That's Why

November 19 is known as 'Pele Day' to celebrate the anniversary of his 1,000th goal At Santos, Brazil.
In Brazil, he is often called "Pérola Negra", which means Black Pearl.
Pele is the only player to win three World Cups – 1958, 1962 and 1970.
---
Disclaimer: The above information is collected from internet for general informational purposes only. All information on the Site is provided in good faith, however we make no representation or warranty of any kind, express or implied, regarding the accuracy, adequacy, validity, reliability, availability or completeness of any information on the Site.
---
Tags :
Pele Full Name, Pele Nickname , Pele Gender , Pele Zodiac Sign, Pele Profession, Pele Position, Pele National Team , Pele Current Team , Pele Languages Known, Pele Date of Birth, Pele Age (as in 2022) , Pele Birth Place , Pele Nationality , Pele Citizenship, Pele Height , Pele Religion, Pele Grand Father, Pele Father's Name, Pele Mother's Name , Pele Siblings, Pele Education , Pele girlfriend , Pele affairs, Pele Marital Status, Pele Spouse, Pele Children, Pele Other Hobbies , Pele Daughter's name, Pele sons's name, Pele parents's name, Pele sister's name, Pele brother's name, Pele wife's name, Pele Boyfriend's name, Pele girlfriend's name, Pele children's name, Pele debut match, Pele caste , Pele Religion ,