Franco Harris is a former American football player who played for the Pittsburgh Steelers(1972 to 1983)and the Seattle Seahawks(1984). He played as a running back and is considered one of the greatest players in the history of the NFL.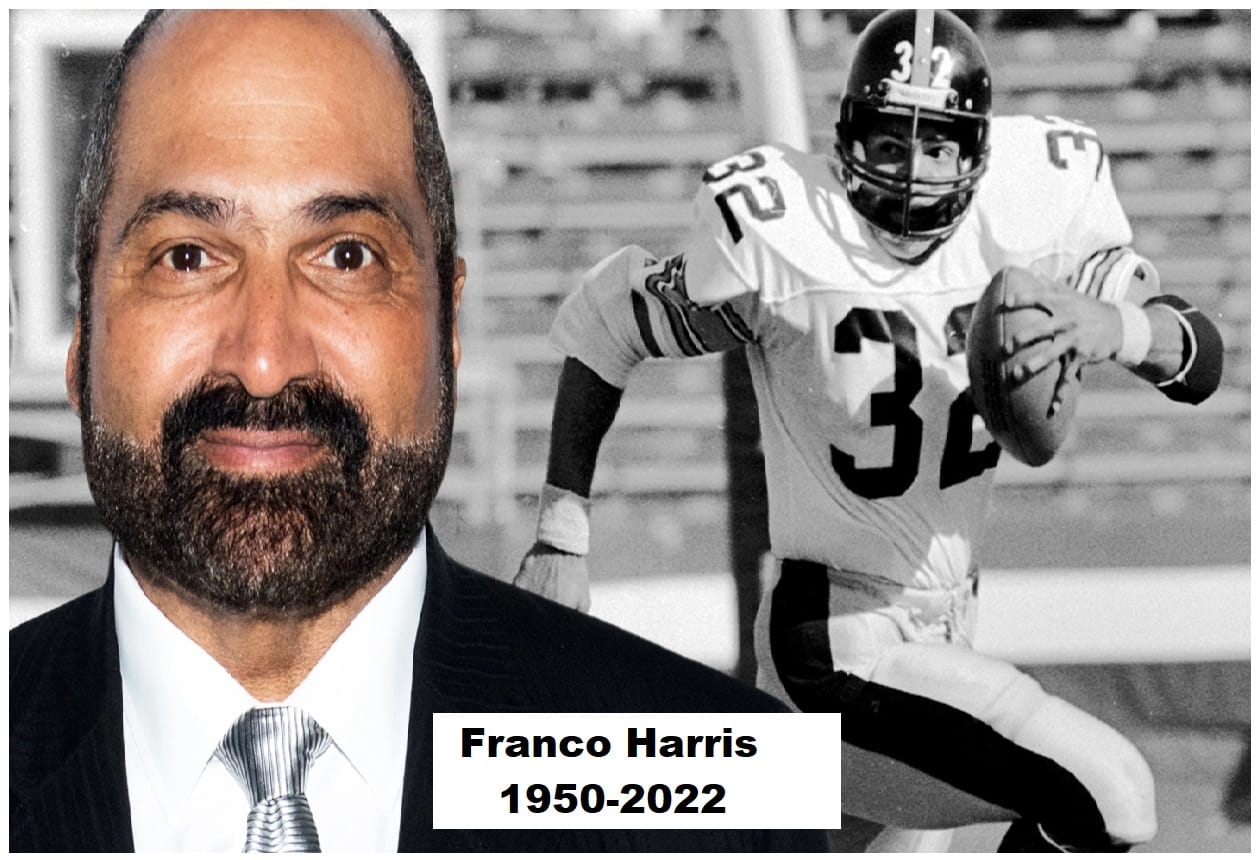 Franco Harris Biography and Family Members
Harris is best known for his time with the Steelers, where he played from 1972 to 1983. He was a key member of the Steelers' dynasty of the 1970s, which won four Super Bowl championships. Harris was a nine-time Pro Bowl selection and was named to the NFL 1970s All-Decade Team. He was inducted into the Pro Football Hall of Fame in 1990. After his playing career, Harris became involved in various business ventures and remains active in the Pittsburgh community.
Franco Harris Personal Information
Harris was born on March 7, 1950 in Fort Dix, New Jersey,USA. He did his High Schooling From Rancocas Valley Regional High School in Burlington County, New Jersey, United States. He played college football for Penn State Nittany Lions team at Penn State University and was selected by the Pittsburgh Steelers in the first round of the 1972 NFL Draft. He was 6 ft 2 in (1.88 m) tall . He is a Part of one of the most famous plays in the history of American football " 'Immaculate Reception " . He Holds American citizenship .His Zodiac Sign was Pisces and Franco Harris practices Christianity as religion .
Franco Harris Parents and Siblings
Franco Harris father's name is Cad Harris, who is a black soldier, served in World War II and was stationed in Italy during the World War II. His mother's Name is Gina Parenti Harris, who was a Italian native . when his father is serving in Italy then he first time met with Gina, Later they married in 1945 and Gina moved with her husband Cad Harris ,when he returned to the United States after the end of the war.
Franco Harris with his father, Cad, and mother, Gina
Franco Harris Siblings
He have Three brothers and five sisters
Sister – Daniela Miller

of Mount Holly
Brother – Mario Harris

of Cincinatti, OH
Sister- Marisa Lattimore

of Fort Washington, PA,
Sister- Alvara Harris

of Mount Holly,
Sister – Luana Scott

of Denver, CO,
Brother – Piero Harris (1957–2006)
Brother – Guiseppe Harris

of Mount Holly and
Sister – Kelly Harris

of Cliffside Park, NJ.
Who was Cad Harris, Father of Franco Harris
Franco Harris younger brother is Pete Harris . Pete Harris was an American football player. Pete Harris was born on April 7, 1957 in Mount Holly, New Jersey. He also played high school football at the Rancocas Valley Regional High School. In 1978, also played football for Penn State University; Pete Harris died of a heart attack on August 15, 2006, at age 49.
Franco Harris Marital Life
Franco Harris Wife name is Dana Dokmanovich with whom he has a son Franco "Dok" Harris .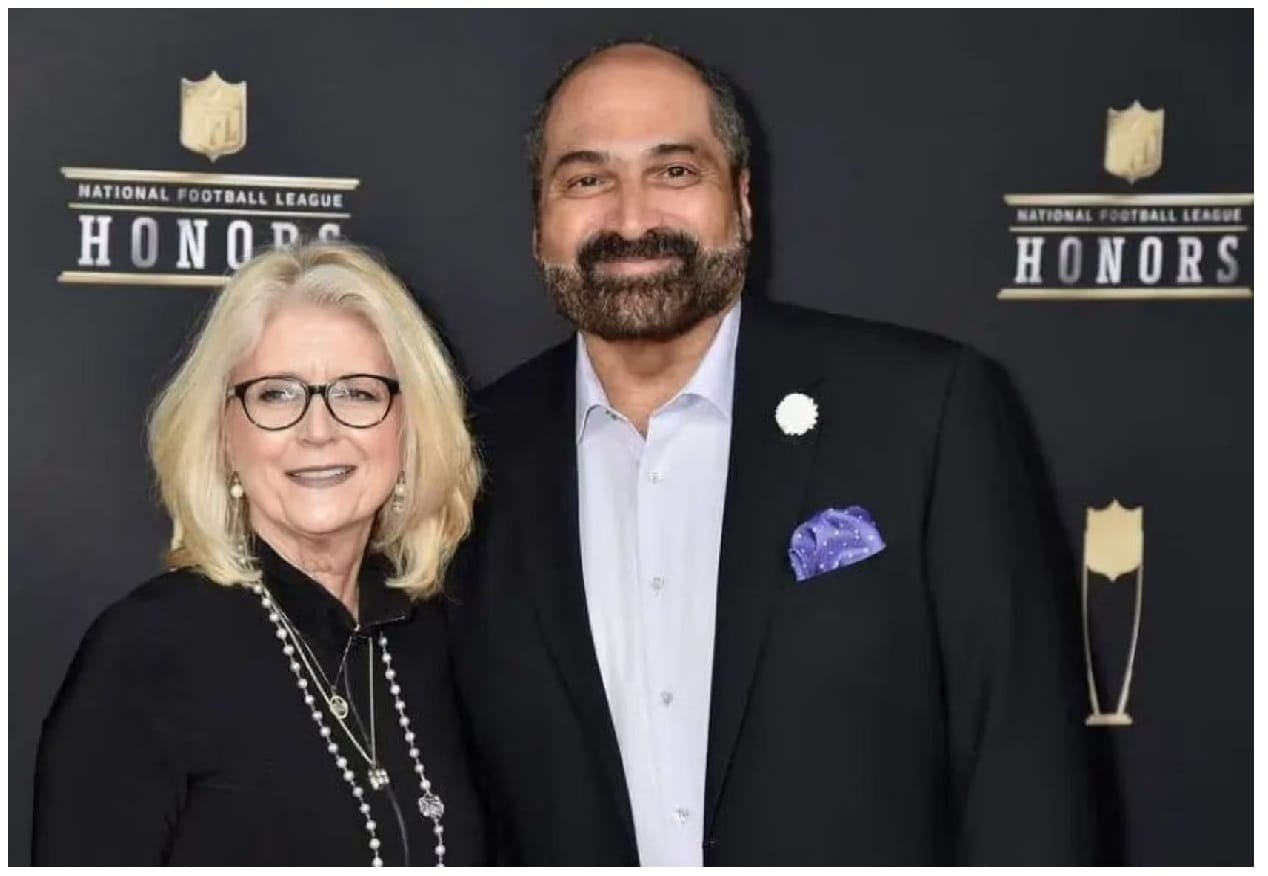 Franco Harris with Wife Dana Dokmanovich
Franco Harris son Franco "Dok" Harris
Franco Harris Death
Harris died on December 20, 2022, three days before the 50th anniversary of the "Immaculate Reception", at the age of 72.According to comments from his son who gave no cause of death.
Other Links :
Disclaimer: The above information is collected from internet for general informational purposes only. All information on the Site is provided in good faith, however we make no representation or warranty of any kind, express or implied, regarding the accuracy, adequacy, validity, reliability, availability or completeness of any information on the Site.